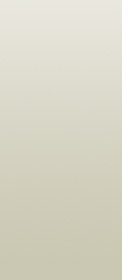 Eight Channel
Time to Digital Converter
TDCx8
The Ionwerks TDCx8 is an eight channel, multistop, common-start time-to-digital converter. It is capable of simultaneously measuring multiple stops in each channel with respect to a common start signal. Data is transferred to a host via a high-speed serial link capable of data rates of approximately 33 MB/sec. Hardware control and status lines allow an external device control acquisition parameters as an alternative to software accessible parameters. The external control lines also contain tag inputs used to identify epochs. Potential applications are time-of-flight mass spectroscopy and LIDAR.
A stand-alone software program for Windows® NT, 9X, V2000, etc. allows control of all TDCx8 functions, supports data acquisition, display, and saving to disk files. A Windows® API for communication with, control of, and data readout from our TDCx8 system is supplied with unit.
Supplied Hardware
PCI bus host adapter card.

Host adapter to TDCx8 data communications cable.

Powercord (North America only)